Bringing rest and healing to Miami's families.
Living in fast-paced Miami, it can be hard to find time and space to rest and grow.
That's why Jerod Simon started Hotep, LLC—to be the change he not only wanted to see but the change he needed to be.
"Society has dismantled our family structures—I want to be a part of restoring that. If that's not in order, nothing is. It's foundational."
Hotep, LLC is dedicated to the well-being of families, because Jerod is. Offering in-person and Zoom counseling, Reiki sessions, and sound bowl therapy, he envisions his space as a place to heal and rest.
Jerod defines himself by creativity, "I'm an artist. I see life through an artist's lens."
Whether it's through his two published children's books or in his career as a caterer and chef, he views his talents as vehicles for a life of service. This dedication to helping others was born out of his own troubling childhood.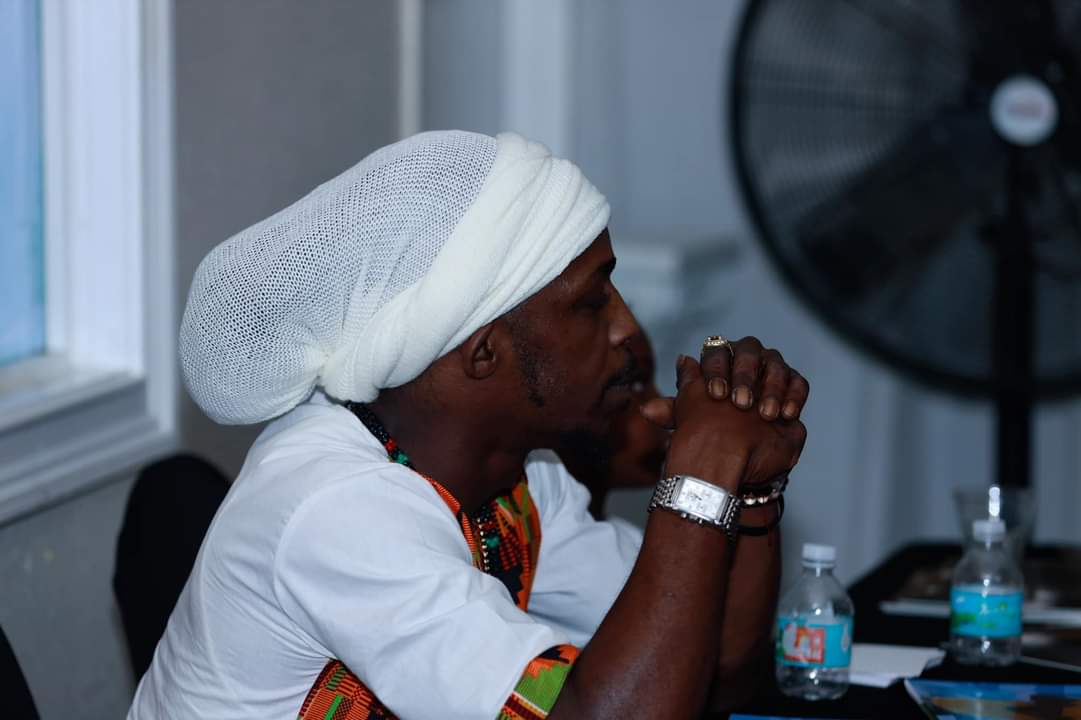 "I went through a lot of major experiences at a young age...I don't want anyone else to have to go through that. I want to be part of the solution, not the problem."
This drive led Jerod to seek out spiritual ways of living and ultimately led to the birth of his business. He recalls attending a meditation session in Wynwood on New Year's Eve and ending up in tears. "This chose me," he says. Jerod dove in and started researching Reiki and sound bowl as methods of restoration and healing.
"As a first-time business owner, getting that expert knowledge from someone was everything. I worked virtually with Malcolm and he gave me the insight I needed to structure my business."
Having been referred to Catalyst Miami's small business support team by a friend and staff member, Jerod worked on developing his business plan and became a certified LLC in March of 2021.
Jerod wants Hotep, LLC to be global, with a hub in every city. He's working on courses and curriculum to make its mission transferable. Currently, his services are being run out of a location in North Miami Beach, but he's looking to move into a bigger space.
Jerod aims to add massages and aromatherapy to his list of offerings that already includes nutrition guidance, meditation, and more. "I stand for something," he says, "so I won't fall for anything. If you're a part of this movement, you'll stand for something too."
Ready to book a session at Hotep, LLC or connect with Jerod?