Leslie Elus
A brotherhood built on community service transforms South Dade.
Tapping into his fraternity's deep history of service and his own passions, Leslie Elus is building safer and healthier communities with his brothers.
Born of the pandemic and Catalyst Miami's health and housing leadership training, the Alpha LEADS project Leslie developed is helping South Dade residents be better informed and more engaged in their neighborhoods.
As president of the Iota Pi Lambda Chapter of Alpha Phi Alpha Fraternity, Leslie Elus was already a man with a mission.
When 2020 hit, he found himself witnessing growing problems within the southern Miami-Dade community—and desired to do something about it. "The pandemic was a catalyst to bring this project to fruition, it drove me to put pen to paper and promote real change within the community."
The mounting civic need prompted Leslie to sink his teeth into the ideas that had already been brewing about in his head—a way to more directly address the needs of his South Dade neighbors.
Recalling the leadership training opportunities available at Catalyst Miami, he decided to gain a deeper understanding on the social determinants that underlie the struggles residents face.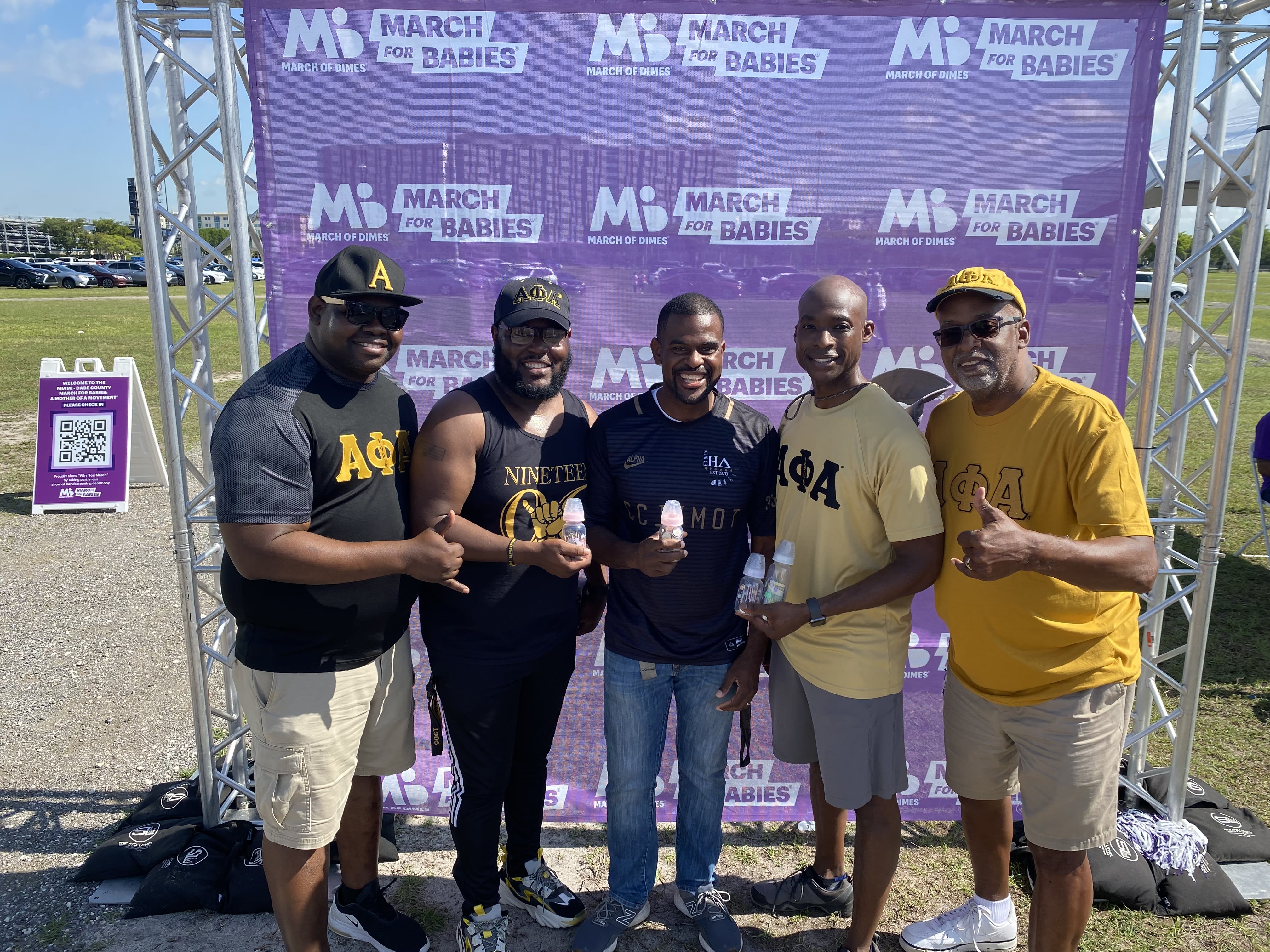 "What does the face of advocacy and change look like? When we think of public policy we think of politicians, but those aren't the people who really bring about change within the community."
Catalyst Miami's programs afforded him the time to learn, reflect, and think critically about his role as a citizen and his civic responsibility to manifest the change he wanted to see in his community.
Leslie came away from the leadership training with a clear mantra: Change comes from us, everyday people from our neighborhood, doing our part to make a difference.
With the support of his fraternity brothers and the greater community of Richmond Heights, Leslie launched Alpha LEADS to inform and involve the community on health, education, public policy, and more.
They've run voter registration drives, health education fairs, canvassing days—anything that helps move the dial to improve their neighborhood's health and safety.
The importance of community was planted in Leslie at a young age. He remembers the first time he learned about voting was when his Dad took him to the polls.
"I saw him researching the candidates, making informed decisions based on the candidate's stance on policy and conviction, not party and affiliations."
That's why it's so powerful to him that Alpha LEADS draws both adult and youth volunteers to events like their voter preparedness drive in Richmond Heights. Pulling from all walks of life, existing friends, and new ones, the canvassing worked to remind residents they have a stake— and a responsibility—in the electoral process.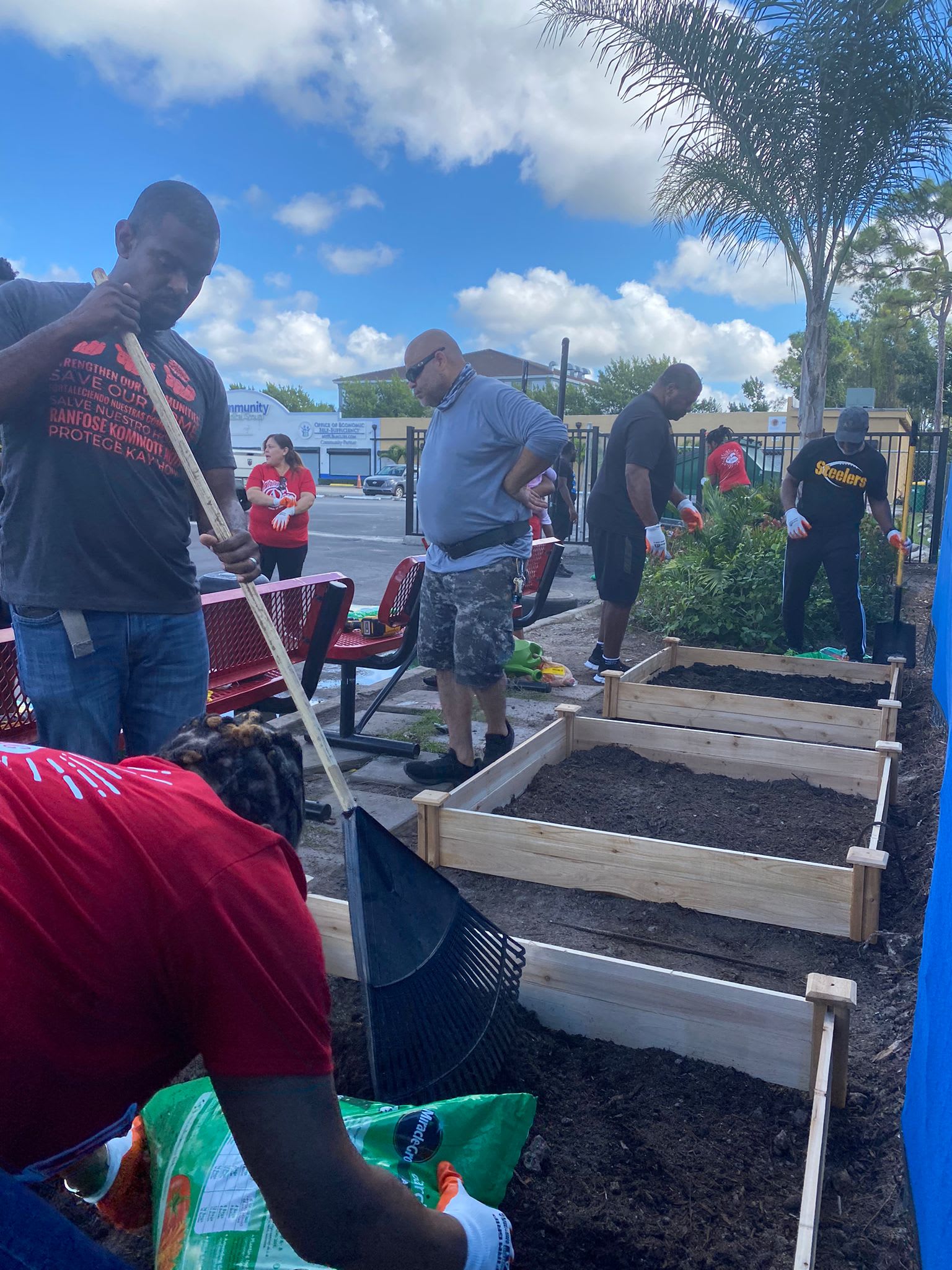 Part of his strategic plan to reach the community included applying to Catalyst Miami's Neighbors to Leaders Fellowship to help fund a public garden at a Florida City elementary school.
The garden was built by brothers from Leslie's fraternity and serves as a resource to teach the kids about healthy living, climate change, and social responsibility.
Leslie knows that even if they can't definitively label it yet, the impact of climate change on kids is much greater now than when he was growing up.
As a born and bred Floridian, he knows the summers are getting hotter and the seasons even more irregular. Projects run by Alpha LEADS, like the school garden, help community members learn how to get involved and ultimately take ownership of their futures.
Want to partner with Leslie and the rest of the local Alpha Phi Alpha Fraternity?