Paving the way for a greener future with women in tech at the helm.
Looking around the neighborhood where she grew up in Opa Locka, Valamere Mikler saw opportunities to make life better for herself and the other residents.
Through her own organization, She Ran Tech, teaching as a college professor, and climate volunteer work, Valamere is creating that path for improvement she wanted to see.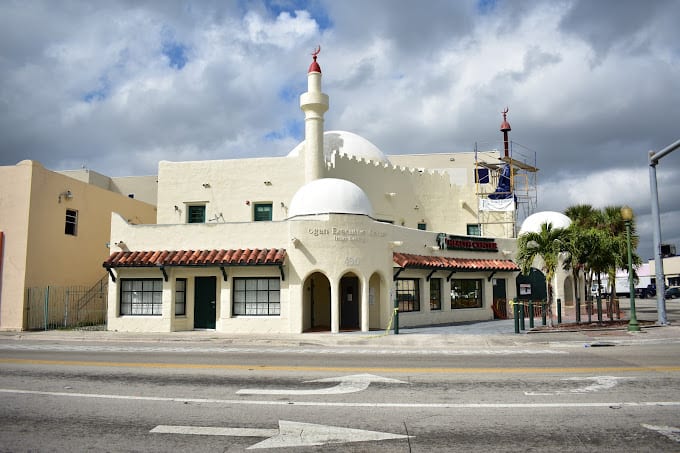 In 2017, Valamere graduated from one of Catalyst Miami's earlier leadership programs, Step Up, which was being hosted at the Opa Locka Community Development Corporation.
At the time, she was already serving on the city's Community Advisory Board and looking for more ways to give back.
"I was concerned about the community's mental health but I also looked around and saw the lack of shade and constant flooding. I really didn't know about the climate issues before this."
Step Up was her entryway to the Catalyst Miami community, and since then Valamere has graduated from our climate justice training (CLEAR), housing justice program (HEAL), health justice program (LIGHT) and our worker cooperative academy. While each program offered her a chance to gain advocacy skills and hone her ability to mobilize the community around an issue, CLEAR had the greatest impact on her work.
For Valamere's final project in CLEAR, she designed a prototype app called "Searching for Climate Change and Cent$."
The app will put education, donating, and volunteer opportunities for climate resilience all in one central location. The app will also utilize built-in search engines that generate donations with every use. Her ingenious idea was recently awarded a grant to make it a reality from Dream.org's Green for All Clean Energy Scholarship.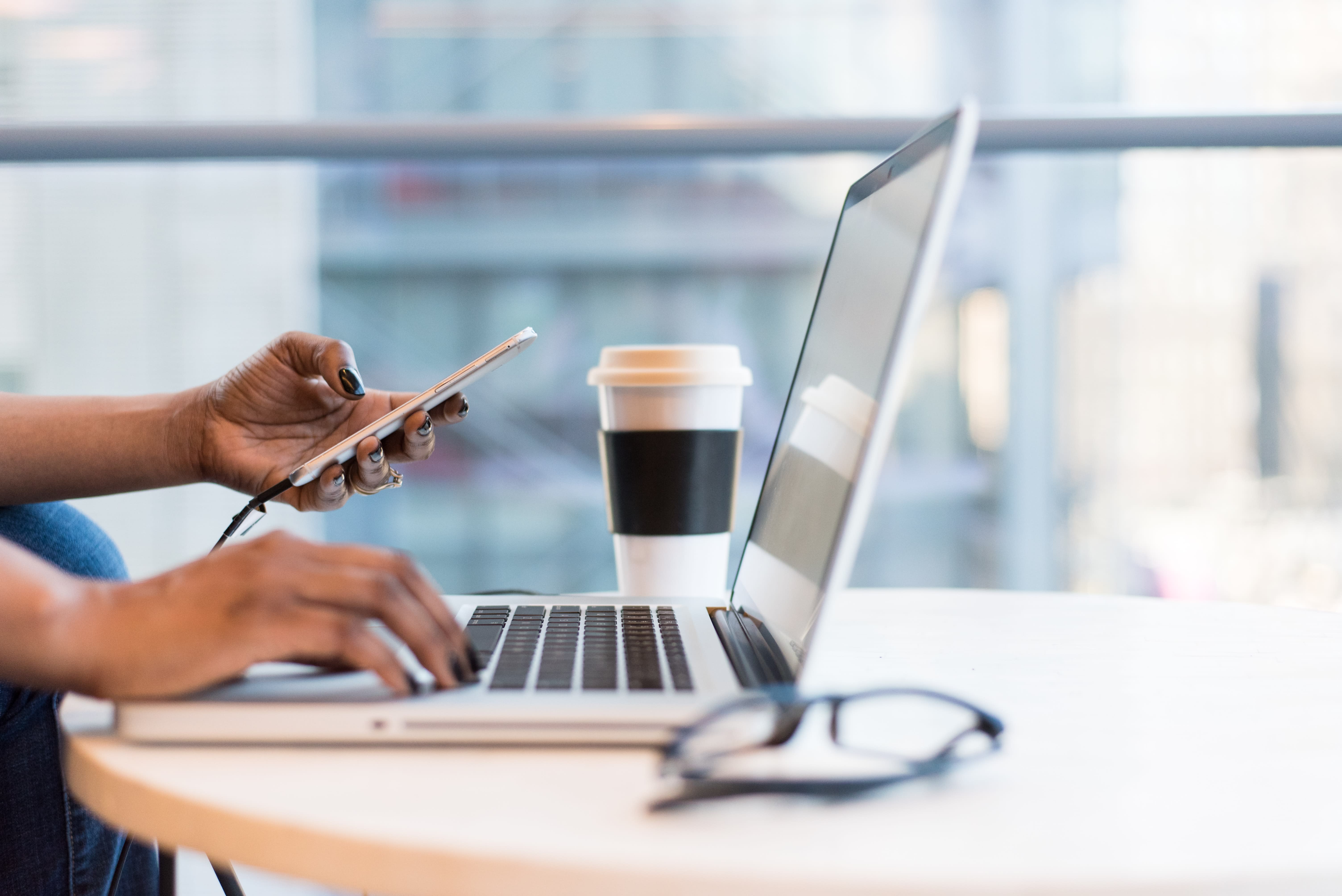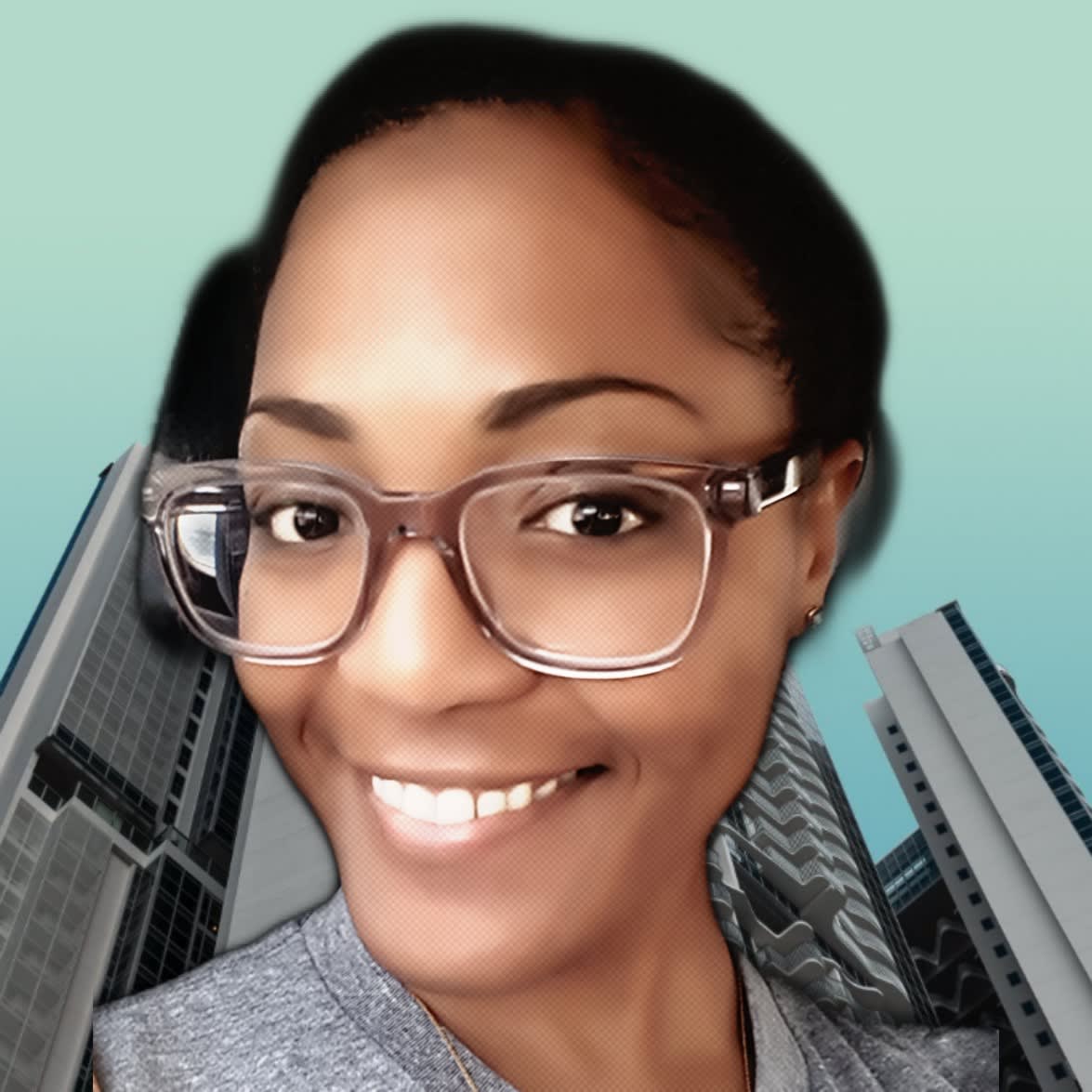 Soon after graduating from CLEAR, Valamere had the opportunity to work with Mercer University's School of Medicine on a "climate distress index."
The index is used to measure how changes in the environment affect our mental health and well-being. Drawing on her learnings from CLEAR and professional expertise as a researcher, she helped the school's team develop qualitative questions to make the index possible.
"I love helping people by connecting them to resources and opportunities that will help to advance or improve their current state and well-being. Anything I can do to help, I'm there."
After a course in cyberpsychology in college sparked her love for tech and research, Valamere ultimately obtained her doctoral degree in 2022, studying behavior in the workplace and specializing in organizational diversity and social change. In college, she was vice president of her university's women in tech association.
Valamere started She Ran Tech after noticing two disturbing trends in her work.
Girls and women were both overexposing themselves to threats online and underrepresented in the high-paying fields of STEM (science, technology, engineering, and math). She Ran Tech addresses both ends of the spectrum by educating on the safe use of the internet and empowering women to find their place in the industry.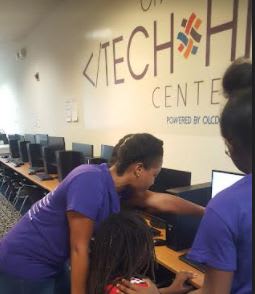 In the summer of 2021, Valamere served as a Self-Paced Program Advisor for Girls Who Code.
During the program, she mentored close to 100 female students in creating web designs for social good, including climate change activist digital toolkits, complete with resources, call to action, and interesting facts or tips.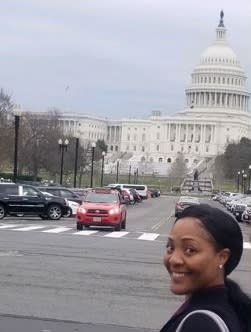 When she's not volunteering for causes that promote social change and equity, you can find Valamere trying out the newest bakery or health store, like her favorite spot Juice Defined in Opa Locka.
Want to connect with Valamere?