Michael Clarkson
Konscious Kontractors co-founder leads efforts on the ground for climate and community resilience.
Micheal Clarkson is a landscape technician, CLEAR grad, and climate resilience advocate who founded Konscious Kontractors, a grassroots community initiative working to combat climate gentrification and help residents of all neighborhoods in their times of need.
He was recently elected as a steering committee member for the Miami Climate Alliance.
Michael, who graduated from our first CLEAR cohort in 2016, started Konscious Kontractors after Hurricane Irma devastated Miami in 2017.
The group provided free cleanup, repairs, and help for residents in need. In this photo from WLRN, volunteers with Konscious Kontractors remove tree branches from a Little Havana home.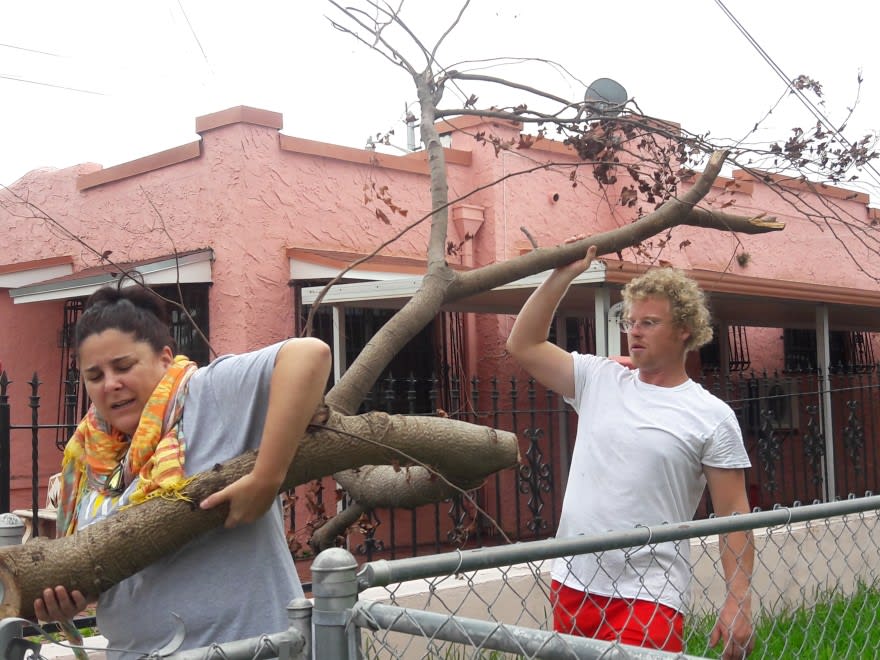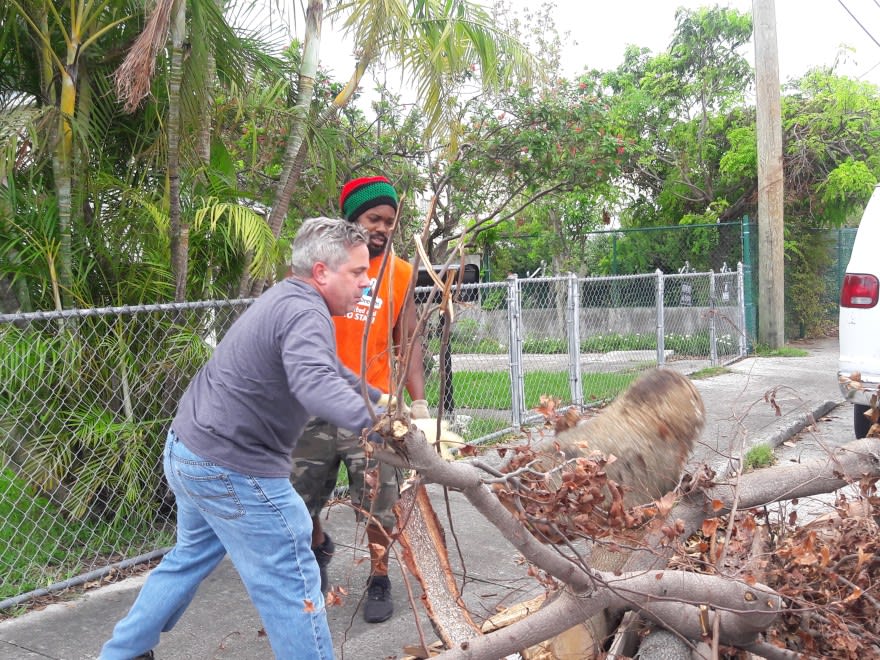 One month after the storm, they had assisted over 100 community members, boarded up over 30 homes, and removed 75 fallen trees from private property.
The organization also works to combat climate gentrification by beautifying yards and homes to help residents build equity, in an effort to prevent developers from doing it first.
"They call it urban renewal, redevelopment and all these other things, but when you look at those communities, those are the communities that have been historically exploited over the years," he said to The Miami Times, pointing to redlining, which has prevented Black residents from getting loans and developing their own communities in the first place for decades.
"Our basic thing is educating people. Developers and city officials have neglected Little Haiti over these years, and now it has become this hot spot, and people don't know that it's because of climate change. The name now is 'climate change gentrification.' We call it 'climate change invasion.'"
Michael also dedicates himself to raising awareness about climate gentrification and advocating for those affected by it. In a New York Times interview, he spoke about how climate change disproportionately impacts Black, Indigenous and other communities of color.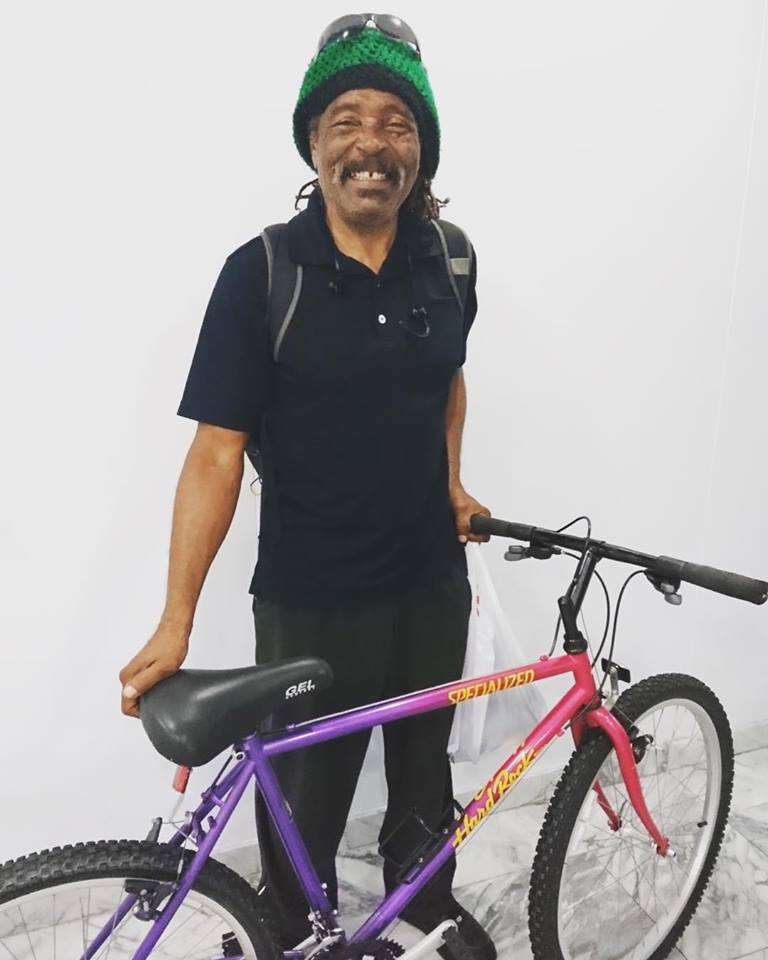 Michael kickstarted a legacy of compassion in action.
As part of his CLEAR Fellowship in 2016, Michael launched CACASI, which stands for the Climate Action, Cultural Arts, and Science Initiative. In November 2016, he gave away 500 hot meals while educating hundreds of community members about climate change through his successful event, Chef, Church & CLEAR. Through CACASI, Michael co-founded Konscious Kontractors.
During the 2020-2021 pandemic...
Konscious Kontractors worked tirelessly to provide meals, masks, and helpful resources across South Florida communities.