A center for resources and love, from the heart of Mama Joy to her community.
When Anitrice "Mama Joy" Jackson founded her nonprofit organization, Nana's Restart, in 2013, it was more of a passion project: she was committed to serving as many people in her Overtown community as possible, in any way they needed.
Eventually, Nana's Restart turned into a well-known resource hub, and Mama Joy became a household name as she touched the lives of more and more people with her attentive support, hopeful spirit, and freely-given love.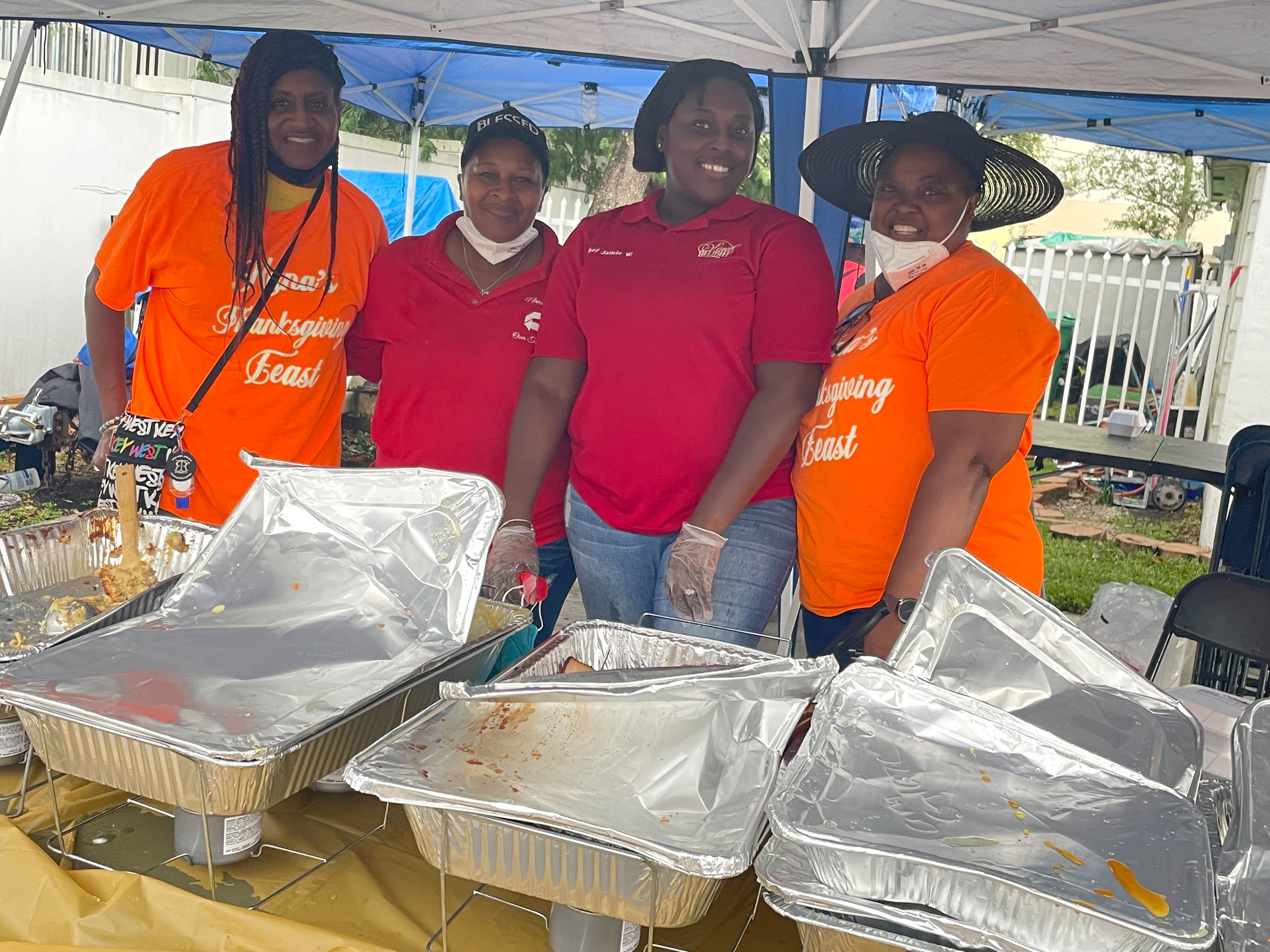 In the words of Mama Joy, Nana's Restart is a unique resource hub because too many organizations that are meant to serve the community do not have the passion for the community.
Too often, there is a lack of personal touch and human connection, unlike at Nana's Restart where you instantly feel cared about and you know someone really has your back.
"Compassion and love for people is what drives everything we do. At Nana's Restart, our vision is for everyone in our Miami community to feel loved and cared for, be treated with dignity, and have the resources to fulfill their dreams."
When asked what types of support Nana's Restart offers, Mama Joy can't quite narrow it down because it's so vast:
"I help with whatever parents need — paying light bills, buying school clothes and school supplies… Some parents who can't find a job, we'll help them do it. Guys who were incarcerated who can't get a good job, we help them out."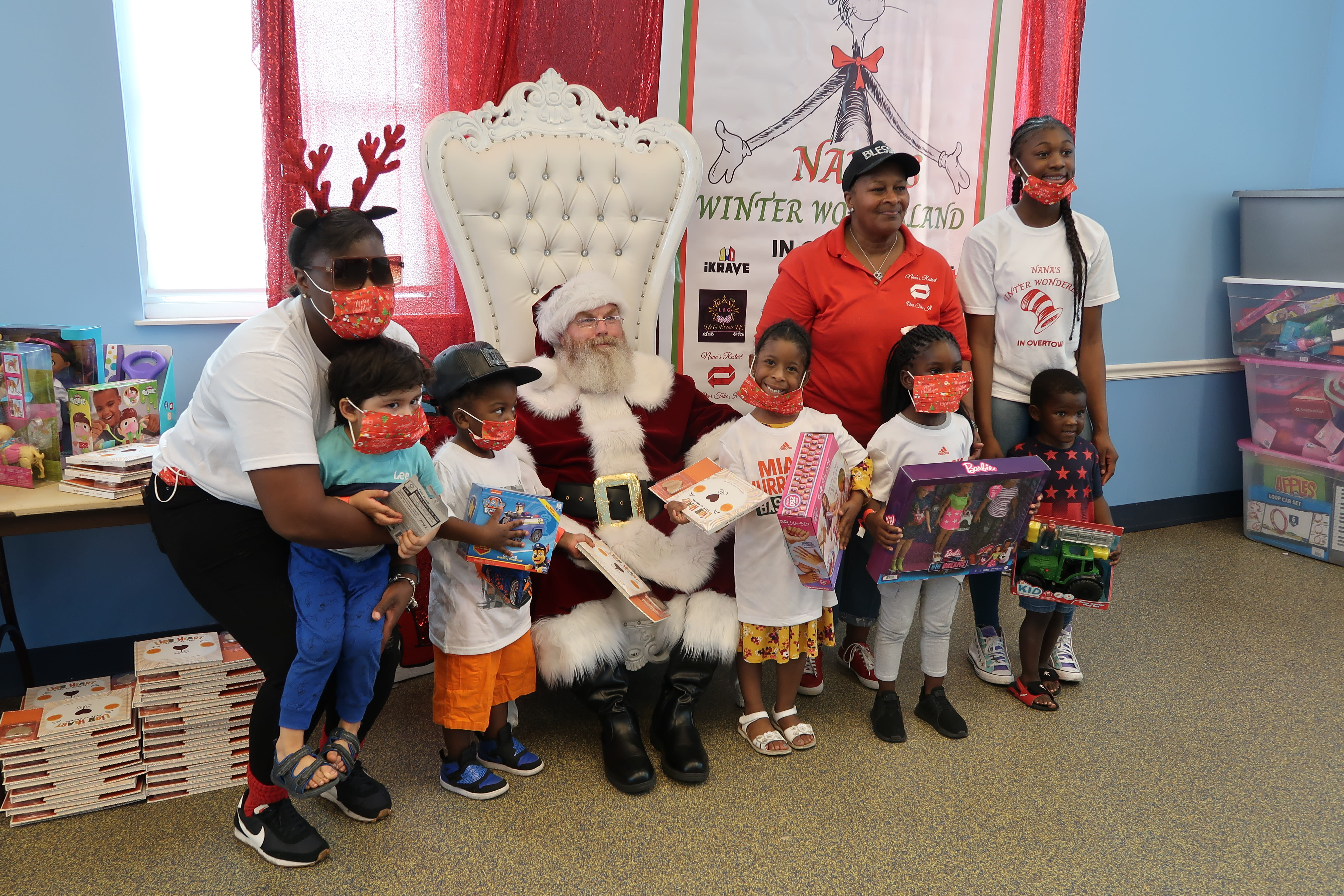 But officially, the list of services and support goes something like this:
Nana's Restart can help you with…
• School supplies and other resources for children
• Counseling and resources for parents
• Counseling and resources for formerly incarcerated people
• Organizing holiday food and toy drives
• Helping anyone of any age find what they need to prosper and thrive
"When Nana's Restart steps into a child's life or a parent's life, I want them to know that I feel their pain because I was there."
When her now-adult children were young, Mama Joy was having trouble paying for their school clothes and supplies. She had dropped out of high school when she became a teen mom and times were tough.
"I knew that's what I wanted to do for my community. I wanted to do what Angel Tree did for me."
An angel must have heard her prayers because, all of a sudden, the Salvation Army's Angel Tree started sending her family the resources they needed, and even everything on her kids' Christmas wish list.
Mama Joy has funded this work largely out of her own pocket — she's just the kind of person who cares for people without question and without expecting anything in return.
But she felt that in order to do more for her community, she needed to grow Nana's Restart more. In 2022, she turned to Catalyst Miami's Small Business Support program, which also assists nonprofit organizations. Now, the team is helping her with fundraising, board development, marketing and more.
Catch Mama Joy's interview on the podcast "Just Interesting People"!
Check out more episodes and follow them here.
Want to get in touch with Nana's Restart?
If you're interested in getting involved, please reach out! Mama Joy welcomes collaboration from everyone. Call her at 786-486-3177 or send an email to nanasrestart305@gmail.com. You can also follow her on Instagram.